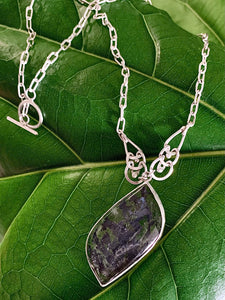 Dendritic Quartz Leaf Necklace
This one of a kind leaf cut dentritic quartz is set in a fine silver bezel with hand made sterling silver chain, handmade toggle clasp and satin finish.
This is a unique one of a kind item so once it's sold it's gone.
Pendant is 42mm x 22mm
Chain is approximately 17"
Item is ready to ship.